Kay has many other jutsu in her arsenal, but these are some worth mentioning..
Buryoki: Kay-no's kekkei genkai. It allows her full control of her aura or lifeforce.
Buryoki Aura Update= I small aura stretching 6 meters away from Kay that is active at all times using little to no chakra. Anything that close to me is in my Aura zone, where i use my Buryoki to a far extent allowing me to see flaw or opening in an opponents attack or peroid.
Hitooshi= Kay's ability to cease control over the planets electro magnetic field (if she wants). allowing her to push/ repel, or attract/ pull anything around her. She can repel with enough force to lay waste to a large express way. And she can pull with 1/3 of the force of a blackhole.Intially, Kay-no pushes and pulls things using her kekkei genkai to repel or attract their aura.
(Note: Kay can do this with much much less effort once the opponent is inside her buryoki field. SHe can actually create her own electro magnetic field inside her buryoki field)
I am a complete Master of every single Martial Art and Judo including being a Master of the Druken Fist on a godly level.
Amakakeru Ryū no Hrameki- A strike of the sword so fast it seems instantaneous and adding to that the sword is swung so fast that it creates a small void that vaccums you toward the blade making it impossible to dodge. especially since the follow up of the attack is me striking you almost 1000 times using the momentum of the first slash to make it Instanteous
Amakakeru State: not revealed
Kirin- A bolt of Oran chakra orthat can predict your movements and is as big as the sear tower and strikes you at almost undodgeable speed or an actual bolt of lightning thats sky scraper size that moves at an undodgable speed
Cry of the Gods- Bolts of Oran chakra the size of meteors strike the ground every where being only inches apart and won't cease until I say
Sateillite Cannon-I mold a small sateillite out of Lightning and send it to the sky and floats into space. It then begins to grow vastly in size by the minute and will continue to grow until it's the size of a large sateillite firing a devestating blast
Dark Mine-I charge a certain part of my body (preferably my blade) with dark chakra as I do handsigns at a speed that blurrs as I spin around shooting out orbs in every dirsection that stand idol floating covering the entire area. If some one is to touch one of the mines it will create an explosion and chain reaction causing you into blow up into the next mine or I could explose them all causing a massive explosion
Celestrial Malestrom: Kay appears above the planets clouds and manipulate planets electro magnectic field so thats power is visable (looks like a grid) trapping the opponent inside the planet preventing escape. She then begins moving her body like a conductor making celestrial lightning bolts the size of the sears tower strike wherever she wants.
Dark Oran Portals- Thanks to oran I can create bluish blackish portals that allows her instantaneous transmission to wherever Kay pleases (KH2 style)
Nexsis Crisis- I Trap the battle field and everything around me(Including the opponent) In a very uber large complete Dome of True Oran Chakra and Infuses the dome with Buryoki and Celestrial Power to prevent escape . The area is completely Dark and inside the dome and seemingly endless, I am given the upper hand in a variety of ways including the fact that I can use attacks without much chakra use because I can draw chakra from the All around the Dome itself. Also contact with the dome at all will result in decay in a more severe and swift way.
Eternal Black Jaws of The Endless Abyss: This is the attack Kay performed on Oran before absorbing his chakra and abilities completely. It was basically an uber advanced move she used to seal him inside her the first place but it uses way too much chakra. Kay concentrates and she creates giant gaping jaw with seemingly endless amount of fangs and teeth that opens up her entire torso but she must be in her trigger form to utilize this move. If eaten Kay digest and absorbs the persons chakra fusing it with her own and trapping the opponent in a endless blissful dream forever.
Omega Flare- This is an stronger version of Kays attack Mega Flare. It is an uber attack to say th least that could destroy over almost 100 acres of land but it taps Kays chakra pool.
INSANE TRIGGER
mg]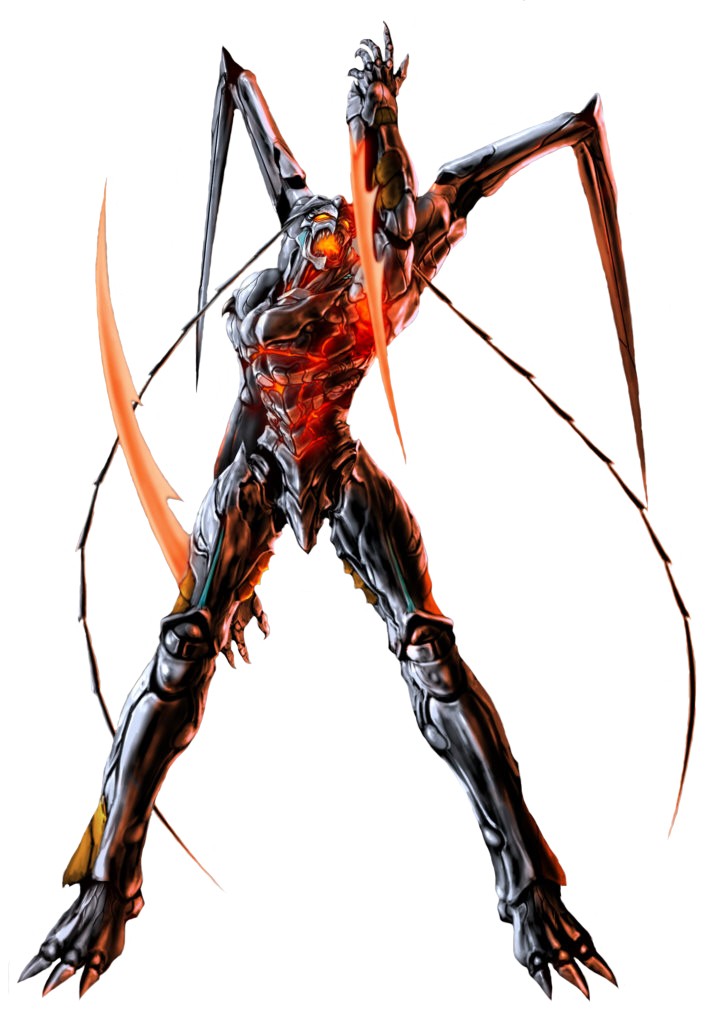 [/img]
And here is its second form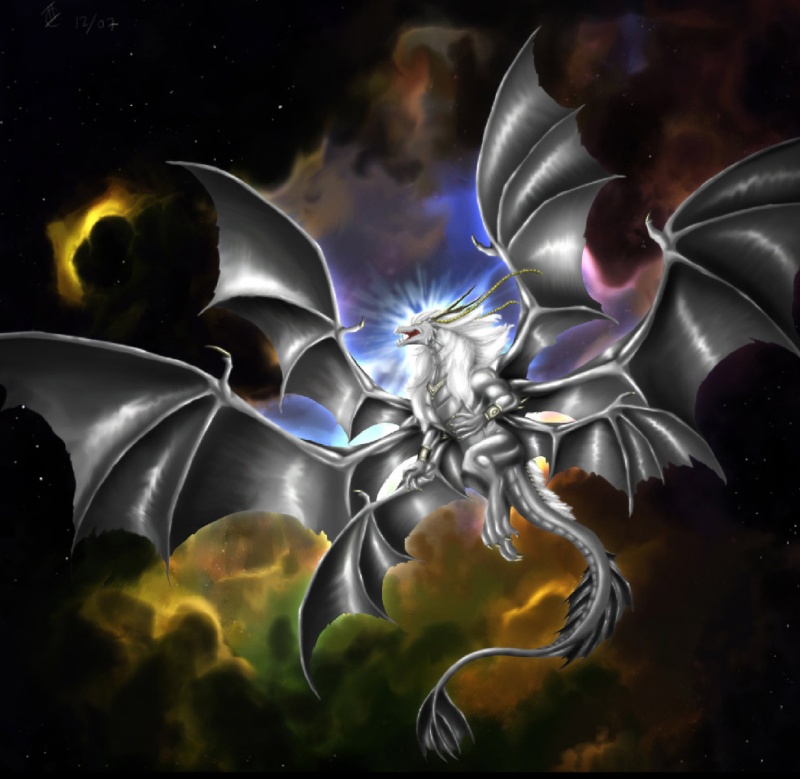 [img