Seeing as it's been determined that Vera is, indeed, a Pandora. She has Volt Texture and a Volt Weapon was well. Her Volt Texture is just her clothing that she wears on a regular basis and holds no special properties to it (as of yet) except for repairing itself after it's been damage. It doesn't heal her however, just repairs her clothing. (Pretty useful huh?)
As for her Volt Weapon, it is a Zanbato that she calls Osano-o that she rarely calls upon for battle. It is a very large sword, rivaling the size of the Executioner Blade that Zabuza wields in Naruto, it seems to weight around a ton or two but she is quite skilled at wielding it, even being strong enough to swing it around with one hand, though it is more effective when she uses both her hands to deliver a more powerful blow to the opponent.
Those are her Pandora things, so yeah moving on.
==============================
Normally Used Weapons
==============================
On her waist, positioned right above her butt she has three blades; A Tanto and Two completely identical Ninjato, crossed across one another with the Tanto positioned in the middle of the two blades. They are lightweight and are used frequently for her fighting styles. that's all see uses.
Tanto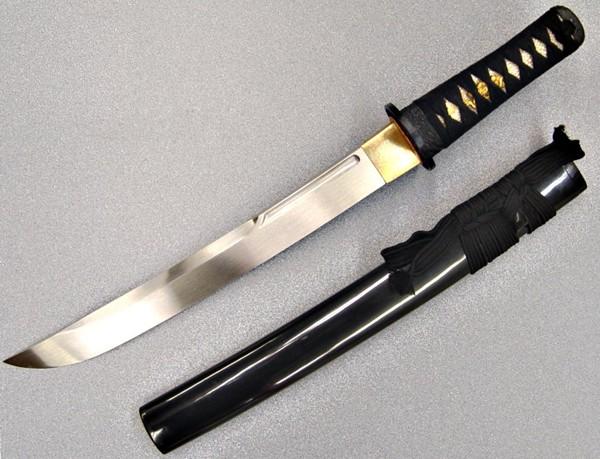 Ninjato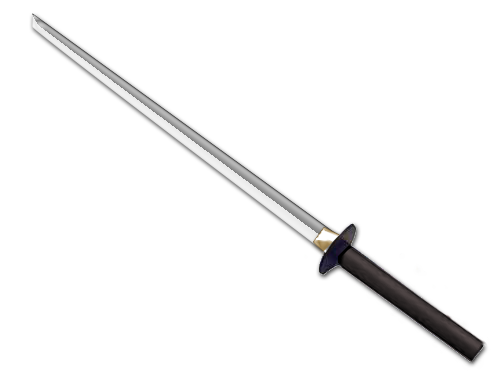 She plans to acquire more weapons during her life on Vescrutia. Hoping for a Katana soon as well as training in using her large Zanbato.